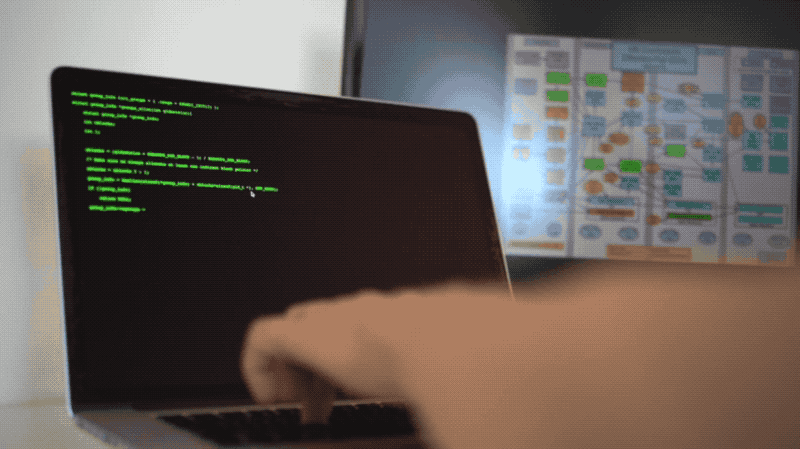 Wow!
I bet you didn't even realise that this is it. This is your opportunity to step up, show up and level up.
We solve business problems with design, marketing and tech
Our usual projects are digital services and apps like Brella, 27 Crags, Firstbeat and Basecamp Explorer. As you can see, they come in all size and forms, from our homeland Finland to Japan. The common nominator is that we love our clients and they seem to like us too, based on the fact that they tend to stick around.
We share the passion
The MEOM tribe consists of 20 professionals with big hearts and small egos. Everyone loves their main domain (not that domain), whether it's design, tech or marketing and we cross-pollinate to draw inspirations from each other. We ensure that best practices and smart ideas travel swiftly.
You'll work on
Understanding the big picture of the app development process and various SaaS platforms that interact with each other.
Defining, documenting and communicating requirements to the stakeholders.
Making sure we ship on time.
Designing, developing, and implementing application systems architecture and data solutions. The focus will be on continuous development and delivery to customers.
You'll work with

These are the technologies we work with now.
The chosen technological solution depends on the project and the goals that must be achieved.
We are always looking for the best way to solve our customers problems, so you are able to have your say on our technology stack.
If you want to know more about the way we decide on choosing our tech, Ville is more than happy to enlighten you. You can phone him or request a callback at 050 353 0614.
Skillset of success
Proficiency with databases, RESTful API's and other Web technologies.
Ability to manage several projects at the same time.
Natural ability to speak and write effectively in Finnish and English.
Bonus expertise
Proven track record as a lead developer and on implementing software
A desire to learn more and try new technologies
Eye for design and high quality
Come closer to listen why you should apply
You want to learn and develop, and we want you to learn and develop. That's why we have our own library, filled with the latest books on relevant topics, as well as Kindles if paper seems too old school. Not only do we provide the material, we arrange the time to study. You can use 4 hours of your work time per week to become a better professional.
Have you got BIG ideas?
Great, because we'll give you the chance to work on those ideas. Sounds like corporate bullshit, doesn't it? Well, we have two in-house start-ups, Brella and 27 Crags. They were both kindled out of BIG ideas. Also, we run a "no bullshit organisation" – we mean what we say, and say what we mean.
We'll make sure you have the energy to battle any giants
All our employees are entitled to a funded medical insurance. We'll provide a gym membership so that you can jump on a spinning bike, enjoy a yoga session or deadlift. Post workout beverages include sparkling water, tea and the best espressos in town – you can brew your own with our Vibiemme espresso machine (onboarding included as part of the orientation process). We always have a selection of craft beers in the fridge from our client Hiisi.
What are you waiting for?
We hope to have this position filled by autumn so we can get cracking on some major projects. If you are interested in learning more about the way we work, make decisions or anything related to our company, send a message or leave a callback to Mr Muittari (<- who the f*ck talks like that?!?) Ville as soon as possible. You can reach him at ville.muittari@meom.fi or 050 353 0614. After the contact we can grab a lunch or pint together.
Checklist of future awesomeness
You are sure you can take on the responsibilities
You want to join a winning team
You desire more say on technological choices
You live or are willing to relocate to Jyväskylä
We would wish you good luck but we all know that luck has nothing to do with job swapping. Come and get it, tiger!